House in Los Angeles 3


Location: Los Angeles, CA
Year: 2017
Status: In-Process

House in Los Angeles III is a residence for a family of four. This project represents the the architectural "box" (typical of long, narrow houses in Venice Beach) as analogous to a folded cardboard box with specific box attributes such as flaps which double as handrails and shading devices. The tectonic and spatial logic of the house are made on the basis of this analogy: one kind of box (abstract and ideal) is replaced by another (material and real). Two of these partially folded boxes bracket the cylindrical stair core. At the roof, they are expressed as separate volumes that correspond to the master bedroom suite on one side and the children's bedrooms on the other.






The excess material of box "flaps" folds in different ways above each of these volumes to approximate roof strategies found in neighboring houses. Above the master there is a hipped roof, while above the children's rooms there is a parapet wall, concealing a roof deck behind what appears to be a pitched volume. At the middle floor of the house, the two boxes fold more loosely so that the living areas are joined together without hard separations. At the ground, the folds loosen further to blur the distinction between yard and interior.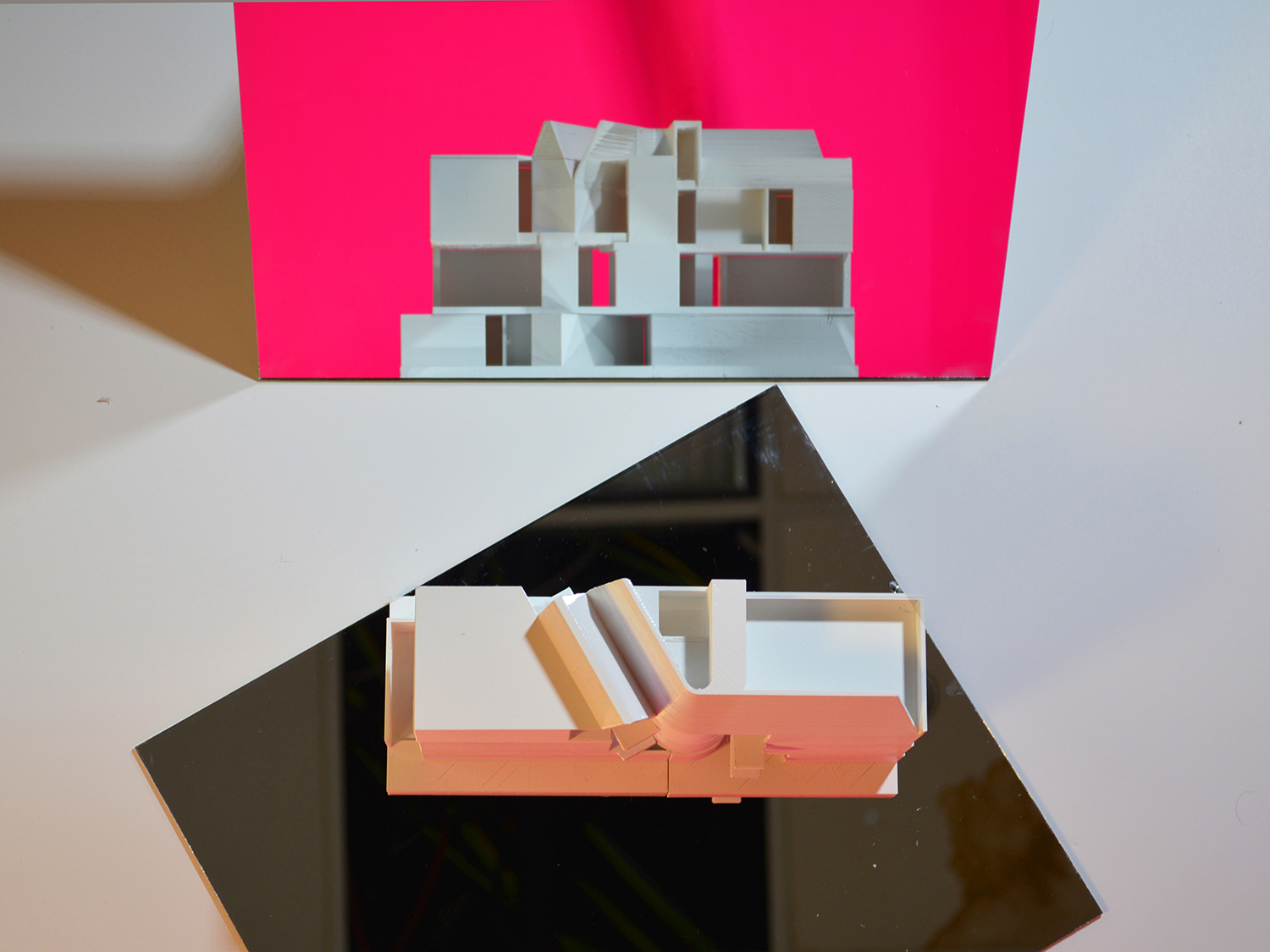 Project Lead: See Hong Quek

Project Team: David Harrop, Kenji Hattori-Forth, Remi McClain, Evan Orf, Morgan Starkey