Armstrong Ave

Location: Los Angeles, CA
Year: 2017
Status: Complete

The Armstrong Avenue Residence is an 1,800 square foot renovation and addition to an existing house in the Silver Lake neighborhood of Los Angeles. The design is similar to the stepped form of Marcel Breuer's Whitney Museum in New York - albeit in reverse. Whereas Breuer cantilevers his building toward the street to shelter a courtyard garden, here the house moves in three steps over the rear yard, bringing a sense of enclosure to the rear yard against a steep hillside.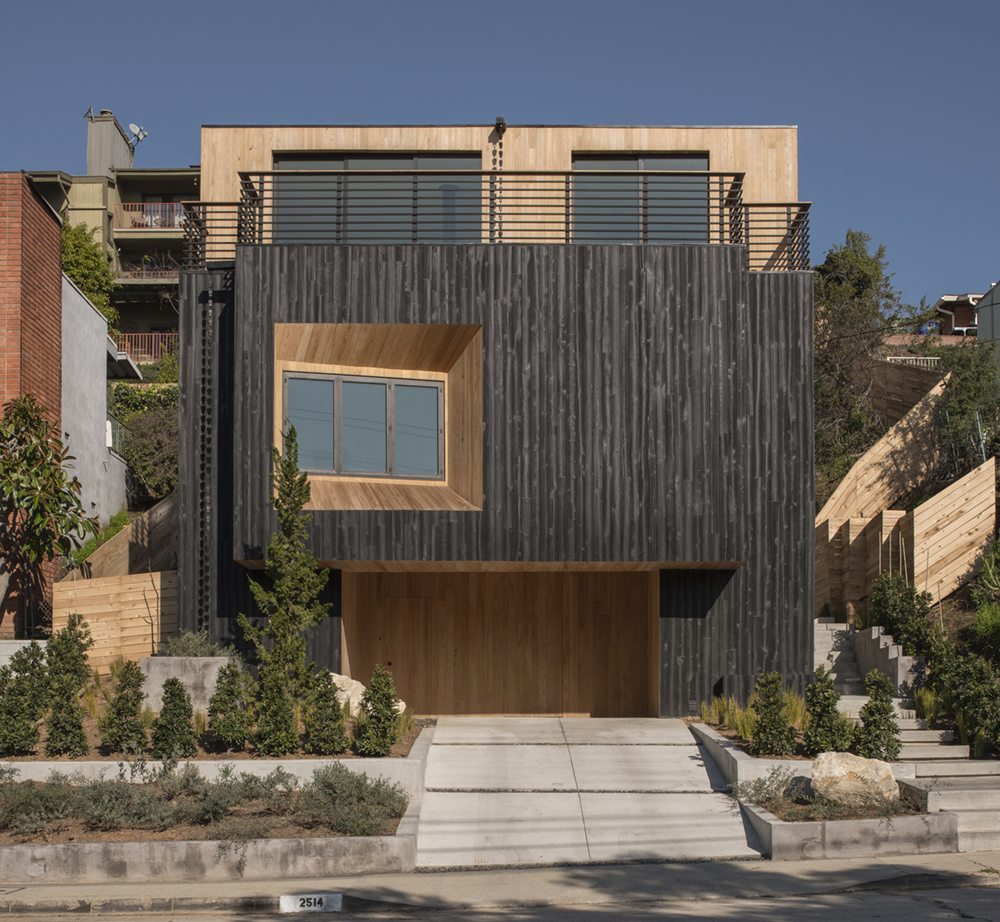 Two of the house's windows also nod to Breuer, referencing his angular forms. The first window is a torqued cut-out in the front façade that re-orients the view from the master bedroom towards the Silver Lake Reservoir, providing an intimate, nearly flat and screen - like experience of the immediate surroundings. The second window juts out into the backyard, framing the hillside.






Programmatically, the house itself is upside down. The lower levels - arranged in an unusual split-level configuration - are filled with bedrooms, bathrooms, and the study. The newly constructed top floor—a wide-open plinth that sits atop the split levels—contains the kitchen, living, and common areas. As a result, the social space normally adjacent to the yard is instead perched on top. The exterior façade of the house is predominantly charred cedar wood, with natural wood on select surfaces to emphasize the cuts made into an otherwise solid monolith.






Project Lead: Trenman Yau

Project Team: Dan Marty, Thomas Pompeani, Stella Dwifaradewi

Photographs courtesy of Nathaniel Riley