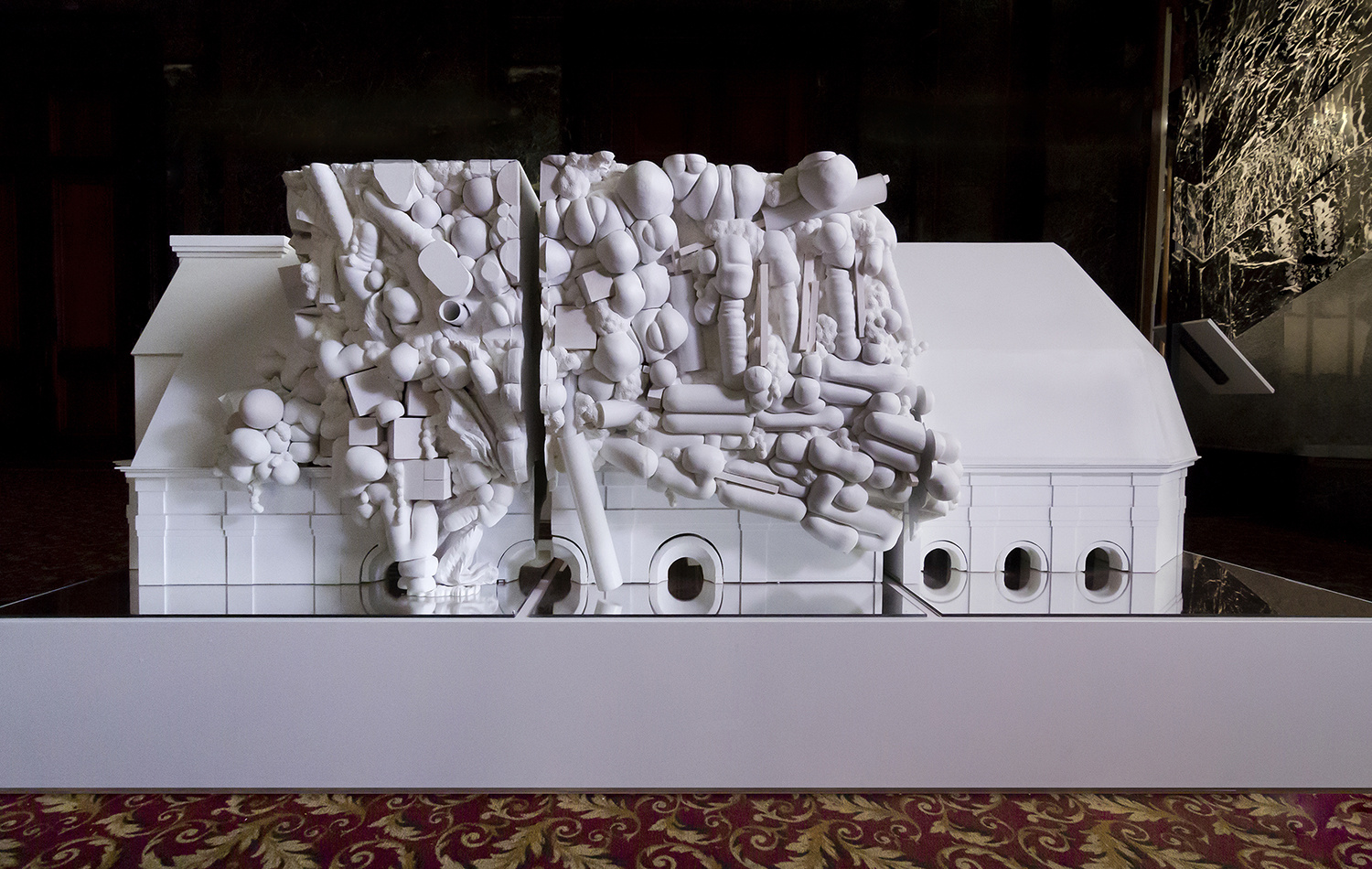 A Cast of Things (Osterhofen)
2017 Chicago Architecture Biennial


Location: Chicago, IL
Year: 2017
Status: Complete

"A Cast of Things" is a model of a church in Osterhofen, Germany. The model shows only the upper part of the church, where the vaulted ceilings above the congregation are covered in frescoes that depict a heavenly city filled with people and life, as though entire habitable worlds are stacked atop the real space of the interior below. At one edge, it is cut in half to show the line where the real material of the vaults meets the fantastical space depicted in painting. Along the other edge, the outer walls and barn-like shed roof of church form a loose, unadorned enclosure that belies the form of the interior.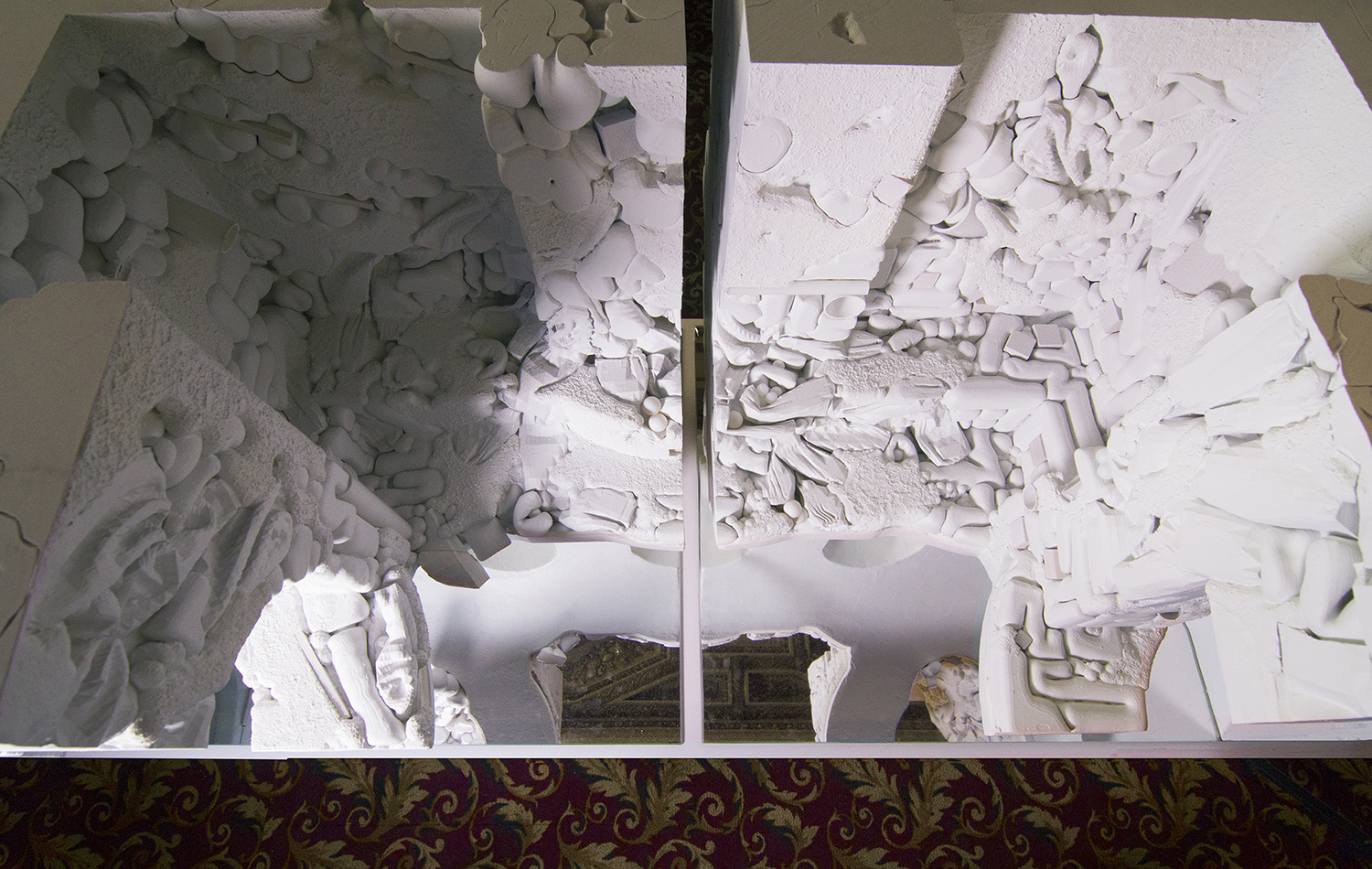 The real vaults of the church are modeled in cast plaster. It is solid and homogeneous. The worlds of the frescos above are cast too, but cast out of a promiscuous aggregate. Imagine a bucketful of things poured into a mold, as though clouds, bodies, drapery, and foliage were used instead of plaster. And now imagine this aggregate is not so passive as to be simply "poured" into position without resistance. It has a structure, even an infrastructure: networks of pipes and tubes; figures ascending heavenward; caves filled with piles of raw material.






Team: William Adams, Jeff Burgess, Taylor Halamka, Kenji Hattori-Forth, Mad Lenaburg, Milos Mladenovic, Evan Orf, Matt Ozakawa, See Hong Quek, Brad Silling, Adam Strobel, Madelyn Willey

Photographs courtesy of Spencer McNeil